Why choose Human-ISM as your business technology & security partner?
We Put Business Ahead of Technology
Improving your bottom line is our top priority. We're continually evaluating new technology, and we deliver the best technology to give you the competitive edge you need.
We're Committed To Quality
We still believe that the customer is always right. We partner with the best technology providers to deliver rock-solid results, and we deliver on-time and within-budget.
All-Inclusive Flat-Rate Services
For one flat rate we include all the critical technology your business needs to protect itself from disaster, while working with you to develop a long-term technology plan to enable you to make more informed decisions and deliver next generation experiences to your employees and customers.

True 24x7 Service Monitoring & Remediation
We don't just have an on-call level 1 re-active technician that might call you back. We staff pro-active network & application engineers 24x7 that respond immediately to service outages around the clock.
We manage technology across every device, customer, employee, service, and use case
Mobile
Secure Roaming
---
Proactively manage & secure your company's mobile devices & applications
Develop & deliver consistent mobile app experiences for employees and customers across every device
Secure enterprise devices with remote Wipe, Lock, & Locate devices
Enforce Security Passcodes & Encryption
Deploy Email, VPN & Wi-Fi profiles
Enable Secure Email & Secure Browsing
Comply with Security Reporting requirements
Detect Root Access & Jailbreaking
Desktop / Laptop
Complete Endpoint Device & Application Support
---
We'll take care of your workstations so you can take care of business
Support employees & customers with 24x7 Helpdesk
Develop & deliver integrated applications that extend your existing investments in legacy desktop applications and services
Access computers, printers, and data everywhere with Secure Remote Control software without configuring or managing a complex VPN
Deliver automatic OS & Software patches
Protect with 99.9% Malware detection and removal rate
Recover with Universal Backup & Restore to any hardware
Deliver automatic OS & Software patches
Grow quickly with included New Employee & New Equipment onboarding & deployment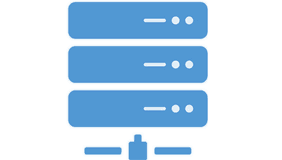 Servers
24x7 Managed Services
---
Deliver highly scalable, bulletproof, and more economical enterprise services
Gain an edge with faster time to market with custom applications with Rapid Application Development and continuous deployment
Sleep soundly at night with scalable SQL & Application hosting & deployment
Respond faster with true 24x7 network engineer monitored and managed service availability
Recover faster with 15-minute Instant-Recovery Backup & Replication
Protect your data with 99.9% Malware detection & removal included
Prepare for disaster with dedicated local caching services and on-premise spare hardware
Enterprise Network
Industry Certified Networks
---
Deliver enterprise-class connectivity at a small-business price
Global-scale secure networking across Amazon AWS, Microsoft Azure, Google Cloud, and IBM Cloud
Multi-WAN Failover & Load-balancing for every physical site
VoIP & Quality of Service
Multicast Voice & Video
Perimeter Security, Anti-Malware & Gateway Intrusion Prevention
Port-Security & Access Control
VLAN & Inter-VLAN Routing
Multipath Switching & RSTP
Cisco, HP, Palo Alto, Check Point & Dell/EMC Equipment & Support

We deliver big-business features at a small business price point

Seamlessly integrate the best of cost-effective open-source technology and bulletproof enterprise platforms
Together, we can build tomorrow's technology, today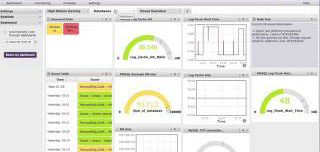 Enterprise resource monitoring and reporting
We've invested heavily in advanced real-world performance testing and service availability monitoring to find and resolve problems before users even report an issue. Our extensive redundancy and reliability technologies keep your business and your services running even in the wake of catastrophic failures. We put 15 years of best-practices to work to deliver technology that is less expensive to install, configure, and maintain.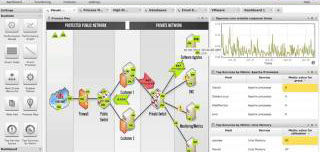 Automatic network design mapping & on-boarding
Our automatic network mapping tools and automatic device discovery tools give us a deep understanding of your network without having to add each individual device manually. We perform regular device discovery audits to find unknown and unsecured devices on your network.
---
Accelerate your Business into the 21st Century
You don't have to be left behind, no matter your budget
Questions and answers
1Do you also offer traditional break-fix consulting services?
Yes, many new clients prefer to purchase services or support on an hourly basis. We bundle all of the critical anti-virus, anti-spam, backup, and monitoring software and services into all our flat-rate plans because we think having one bill is simpler and allows businesses to understand what they're paying for.
2Do you offer discounts to existing flat-rate customers?
Yes, all flat-rate customers also receive discounts on all other services that fall outside of a given Service Level Agreement or retainer. We work with each client on a flat-rate plan to develop a strategic 5-year technology plan to make technology investments that deliver the most return on investment.
3What if my company just wants one (or more) a-la-carte services?
Give us a call and we can tailor a custom quote for just the services and support your company needs. Many of our clients have internal staff to handle some part of their technology, and we work hand-in-hand with them every day to deliver better and more cost-effective technology by providing unique expertise and strategic solutions.
Technology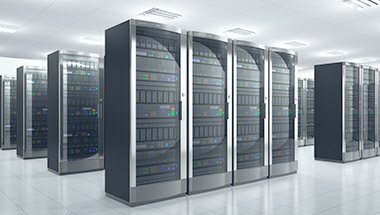 Get In Touch
Human-ISM LLC
101 Cooper Street #265
Santa Cruz, CA 95060 USA